At the risk of scrambling metaphors, light really floats our boat.
As architectural designers, we strive to maximise natural light. As interior designers, we seek the perfect light for work and play. But as product designers, we're looking to make statements.
Each of our chandeliers is conceived as a modular system that can be built to diverse forms and scales, allowing specifiers and designers freedom to create perfect centrepieces for their space. But each design has in common our love of light: the subtly transmissive quality of bone china – still hand-made in Staffordshire – and the pattern of shade that is an integral element of each design.
For more information about Chervil, Kou, Suru and Susurrus, visit the galleries below . . .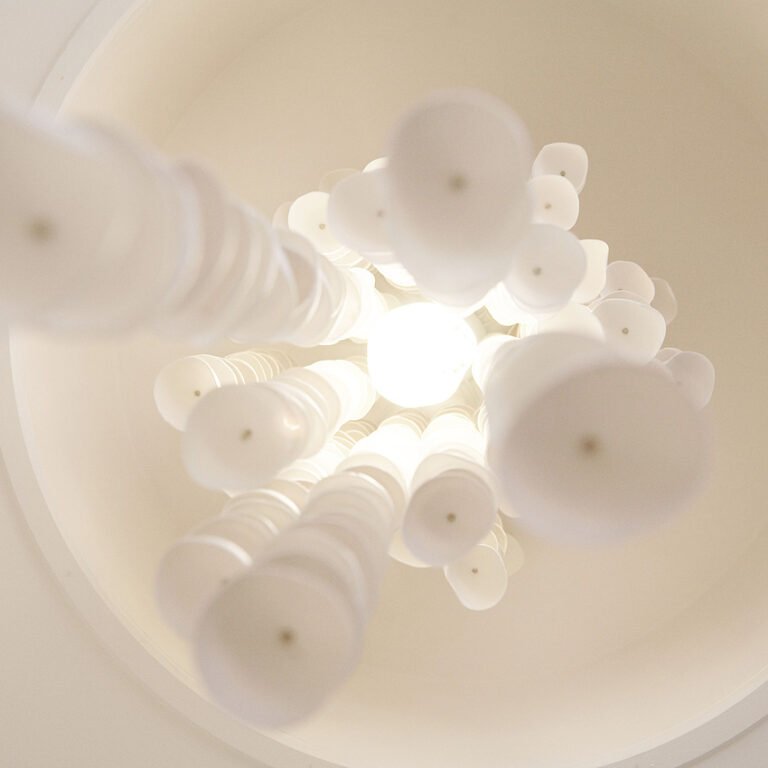 Quite often, a customer says: "I like Kou, but could we just . . . ?" Sometimes this process meanders to a surprising end-point and the creation of something entirely novel. Sometimes, a customer comes to us a simple sketch, a vague notion, or even a blank canvas for something new and unique. We like those customers. Because we like you, we try to keep costs as low as possible. Creativity thrives on limitations: why not specify a budget and see what we come up with?